Did you know falls are the leading cause of emergency room visits in the United States? Falls are so prevalent that more than eight million ER visits (21.3%) every year are attributed to them. They are also the leading cause of missed days of work. Falls can even be fatal, particularly for the elderly, who are more vulnerable to falls and their resulting injuries.
After a fall, you may be struggling to return to your normal routine, and the last thing on your mind is filing a slip-and-fall injury claim, especially since these claims can quickly become overwhelming due to the complexities involved while you are simultaneously trying to obtain medical treatment.
You have a limited window to file for damages after your accident, but with the help of a skilled Michigan premises liability lawyer, you don't have to handle your personal injury case alone. Let the caring attorneys at Matz Injury Law offer you a helping hand. Call us at 1-866-22Not33 for a free consultation.
How Long Do You Have to File a Michigan Slip-and-Fall Injury Lawsuit?
The State of Michigan imposes a three-year base statute of limitations in accordance with state law Section 600.5805. However, while this holds true for most cases, there are some exceptions, such as where the accident occurred or how old the victim was at the time of the fall. It is best to speak with a knowledgeable slip-and-fall attorney who is well-versed in Michigan personal injury law.
Slip-and-Fall Accidents on Private Property
Slip and fall hazards are present in many areas of private property, including slippery indoor floors, wet sidewalks, snow-covered driveways, hoses strewn across lawns, toys scattered on floors, or crumbling walkways, to name a few. It is up to the property owner to maintain safe areas, but unfortunately, accidents sometimes occur. If you fall on private property, your accident falls under the three-year statute of limitations.
Slip-and-Fall Accidents in Stores and Restaurants
Restaurants often have slippery surfaces that lead to falls. Mopped restroom floors, food spilled in dining areas, icy sidewalks, and other areas. Stores also have numerous types of slip and/or fall hazards, such as wet floors, spilled substances, merchandise on aisle floors, and other obstacles. If you experience an accident in a restaurant or store, you have the standard three years to file a personal injury claim.
Slip-and-Fall Accidents at Work
Michigan law handles work accidents a little differently than other slip-and-falls. The statute of limitations for slip-and-fall accidents at work is two years. However, if filing under workers' compensation, there are special rules surrounding reporting the accident and pursuing compensation. You must provide proper notice and claim at the time of the incident which Michigan stipulates as 90 days for notifications and two years for filing initial claims.
Slip-and-Fall Accidents on Government Property
Injury victims who fell on public school or government property, including sidewalks, parking lots, floors, and other surfaces, have specific rules for injury claims and these are not usually straightforward. Much will depend upon the at-fault party and their actions at the time. If they were doing their job in accordance with their governmental function, you cannot sue. In this type of case, you really want to consult with a knowledgeable injury attorney since rules are complex and there are some exceptions that may impact your ability to file a claim.
Children's Slip-and-Fall Accidents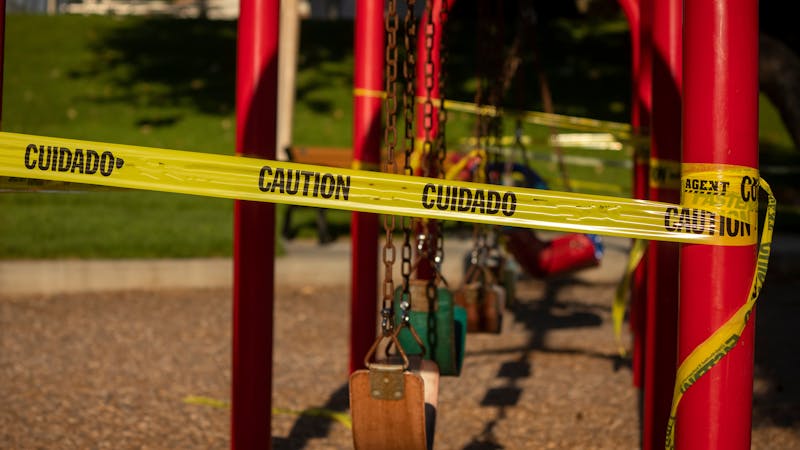 Minor children in Michigan who suffer personal injuries have three years from the date of the accident to file a claim or one year after the child turns 18 years old.
Senior Slip-and-Fall Accidents
If you or a family member is a senior who suffered injury in a slip-and-fall, the standard statute of limitation applies. Due to the fact seniors are in the highest risk category for severe injuries from falls, it is best to get medical attention ASAP and quickly file a personal injury claim.
What Happens if You Don't File a Slip-and-Fall Lawsuit Within the Michigan Statute of Limitations?
After suffering an injury from a fall, it is crucial to pay close attention to Michigan law's statute of limitations for each of the above categories to fully understand the rules for filing a lawsuit. If the time limit that applies to your situation expires, you lose your right to file a personal injury claim to pursue compensation to cover expenses, such as medical bills, lost wages, and pain and suffering.
How Long Do I Have to See a Doctor After a Slip-and-Fall in Michigan?
After suffering a fall, you ideally want to see a doctor ASAP or at least within the first 72 hours after the incident. Firstly, you want to ensure any treatment you may need for an injury can be started right away and, in the event of a hidden injury, such as traumatic brain injury, a physician can detect it sooner rather than later. From a legal standpoint, seeing a doctor preserves medical evidence of your injuries and helps prevent the defense from claiming your injuries were pre-existing.
Tips for Filing a Slip-and-Fall Claim in Michigan
Putting together a solid Michigan slip-and-fall injury claim takes time. To create a strong case, you will want to include several important factors.
A trail of evidence supporting your injury claim to demonstrate any dangerous conditions
The exact reason that caused you to fall (wet surface, ice, cracked flooring, obstacles on the ground, etc.)
Prove the injury neglected their duty of care which caused you to suffer damages, whether financial, physical, or emotional
It will be crucial to be able to prove negligence. At-fault parties and their insurance companies are likely to try to place the blame on you so they do not have to pay out the full amount of compensation many victims deserve.
How a Michigan Premises Liability Lawyer Can Help
Insurance adjusters have a hard time understanding how a fall injury affects someone else's life because their primary interest is in keeping costs down. If you sustain injury, you need to speak with an attorney who knows how to deal with insurance adjusters. An experienced slip-and-fall attorney also is skilled at accurately estimating both economic and non-economic damages.
A minority of cases end up at trial, which means that we do not really need to go as far as convincing a jury very often. In order to settle, we have to convince the insurance adjuster that they are better off paying the money than going to trial. The injured person will need a Michigan personal injury attorney who understands the nature of slip-and-fall injuries and how to present those injuries to the insurance adjuster in a way they will understand.
This takes skill and experience. By hiring a knowledgeable Michigan premises liability attorney to handle your slip-and-fall accident case, you put yourself in a good position to gain the compensation you need and deserve to cover medical costs and make up for some level of pain and suffering. Your Michigan personal injury lawyer can evaluate your case to identify at-fault parties, collect evidence, assemble witness testimony, communicate with insurance companies, negotiate settlements, and, if it comes to it, represent you at trial.
Why Work With Matz Injury Law?
Matz Injury Law is a law firm that represents clients throughout Michigan in injury-specific cases. Serious injuries are often associated with falls, and if you decide to work with Matz Injury Law, you can rest assured there will be someone by your side throughout the course of your case. We will go toe-to-toe with insurance companies, gather evidence, research legal options specifically relating to your case, and assemble a strong personal injury claim.
Working without a fall attorney increases the possibility you may not receive compensation or, if you win, probably receive a lower amount. Statistics indicate accident victims who hire an attorney walk away with more compensation.
Keep More Money With Matz
The compassionate attorneys at Matz Injury Law are dedicated to helping clients move forward after suffering an injury. Most law firms charge the maximum 33 ⅓% amount of an award. Matz only charges 22%, which means more money in your pocket.
Always Work With a Partner
At Matz Injury Law, a Matz attorney will always represent you, not an assistant or other individual. We also provide you with high access to your attorney and will not limit you to specific days you can call.
Committed to Our Clients
Our law firm takes the attorney-client relationship seriously, and we take pride in advocating for our clients and working hard to see that they receive a fair settlement and get the financial compensation they need to move forward to pay medical expenses and live their lives with a better sense of financial security.
Over the past several decades, our attorneys have logged thousands of miles traveling across Michigan's Upper and Lower Peninsulas to help our clients who have suffered personal injury or wrongful death. In each case we represent, we will explore all avenues for recovery. To date, Matz Injury Law has earned over $300 million dollars for our clients.
A Helping Hand After Your Fall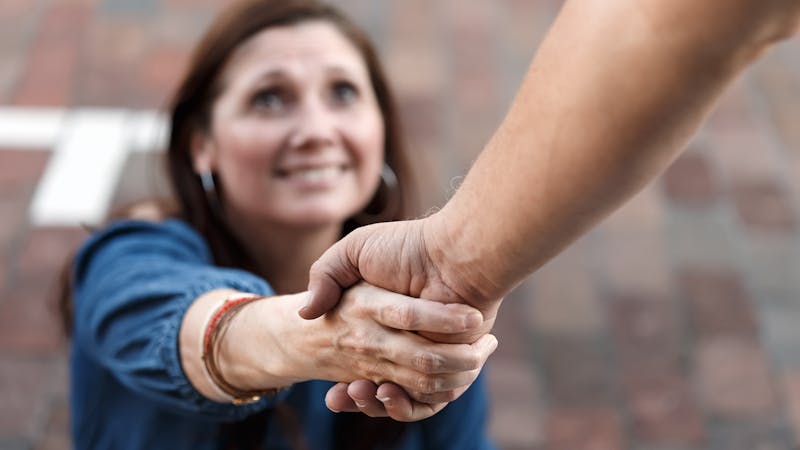 If you or a loved one need an experienced attorney after suffering injury from hazardous conditions that led to a fall, the compassionate and caring lawyers at Matz Injury Law are here for you. Our attorneys are well-versed in Michigan fall law and will provide you with a free case evaluation. If you decide to move forward with our firm for your fall case, we will strive to deliver sound legal advice and put together a strong case. Call us today at 1-866-22Not33 or fill out our convenient online contact form.
Our slip-and-fall accident lawyers are also experienced in other types of personal injury lawsuits, including car accidents, truck accidents, and dog bites. Ask about our other practice areas.