More children visit the emergency room each year than you might think. In fact, over two million children are treated at the ER every year due to fall injuries alone. Any kind of fall injury is scary for your child to go through, but it can be especially tough when it happens in an environment where you expect your child to be safe. 
A slip-and-fall accident at school is far too common despite the fact that schools have a duty of care to keep your child safe at all times. If an unfortunate incident does occur, you may wonder who is responsible and how they can be held accountable for their breach of duty. Learn how you can hold the right party accountable after your child is injured, and discover how the Michigan injury attorneys at Matz Injury Law can help.
Causes of Slip-and-Fall Accidents at Michigan Schools
Slip-and-fall accidents occur for a variety of different reasons throughout Michigan schools, but the following causes tend to be the most common:
Wet or slippery floors
Cracked pavement
Torn carpet
Worn carpet or flooring
Loose wires that are not properly secured
Uneven ground
Debris left on walkways
Dangerous railings or stairs
Common Injuries From Slip-and-Fall Accidents at School
Slip-and-fall accidents can lead to several kinds of injuries, and their severity ranges quite a bit depending on the circumstances of the accident. Here are a few of the most common injuries:
Bruises
Cuts
Lacerations
Broken bones
Traumatic brain injuries
Children's slip-and-fall accidents are different from those experienced by adults, as kids are generally affected more severely by injuries. Slip-and-fall accidents typically are troublesome due to children having thinner skin and a higher surface-to-mass ratio of skin. This leaves more room for easy damage to occur.
Additionally, children do not know how to properly keep themselves safe as an adult would, and they have less fluid in their bodies, which makes blood loss and dehydration more significant problems. Children may also have difficulty explaining their symptoms and pain levels, which can make it more difficult for medical professionals to diagnose and treat problems, leading to further medical expenses.
Sustained Personal Injury Due To Somone's Negligence?
Win Compensation and KEEP MORE Money with Matz
Knowing if Your Child Is Injured After a Fall in Michigan
If your child suffered a fall, regardless of the circumstances around it, it is always best to consult with a doctor as soon as possible. Their personal health and safety come before all else, so it is essential that they get the attention and protection necessary to recover from their injuries, no matter how severe. If you discover that your child is injured after a slip and fall in a place where you expected them to be safe, you may be able to hold the responsible party accountable for damages with a personal injury claim.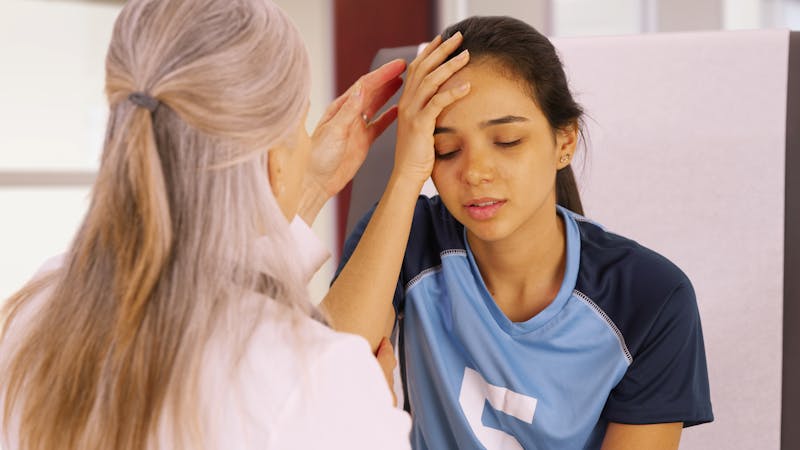 How Should I Respond if My Child Slips and Falls on Michigan School Property?
If your child suffered a Michigan slip-and-fall accident while at school, there are a few steps you need to take to protect your child's rights. The first step is to get your child proper medical care immediately. Their health is paramount, and seeing a doctor is the only way to properly determine the extent of your child's injuries and generate medical records. Plus, failing to seek urgent care in the wake of an accident may be used as an argument against you, claiming that the injury was not severe enough to warrant collecting damages for medical bills or other economic damages.
After your child's safety is secured, it is time to determine the details of the injury. The primary purpose of this investigation is to determine who is ultimately responsible for the injury. The fall could have been caused by another student, which is a very different scenario from an accident being caused by a poorly maintained parking lot. In certain cases, the fall could simply be an accident for which no party is really responsible. A Michigan personal injury lawyer can help you determine how exactly your case would work. A slip-and-fall lawyer can help gather evidence for your case as well.
Can I Sue the School if My Child Slips and Falls?
Your ability to sue the school mainly depends on whether it is a public or private institution. Public institutions have staff that are technically government employees, and the property owner is the government. This entitles them to sovereign immunity, which prevents people from filing lawsuits against them. If the slip-and-fall accident was caused by gross negligence, the court may make an exception to the rule, but that is not always the case in premises liability law.
Private institutions are treated by Michigan law like any other private entity, which means you are free to file a tort lawsuit against the business owner if you want. When you file a personal injury lawsuit, the terms are typically settled by the school's insurance company. It is rare for a lawsuit to go all the way to trial in a courtroom.
Is the Process of Filing a Slip-and-Fall Lawsuit Different for Public and Private Schools in Michigan?
Yes, the process is different due to public schools having sovereign immunity. This not only limits the amount of damages you can seek, but it may prevent you from suing at all, depending on the nature of the accident. However, an attorney can help you pursue the right channels depending on whether the target of your suit has sovereign immunity. Schedule a free consultation to learn your options.
Does Michigan Use the Open and Obvious Doctrine for Slip-and-Fall Cases?
The open and obvious doctrine is a premises liability legal standard in which property owners cannot be held liable for a slip-and-fall that was caused by a dangerous condition on the property that was out in the open and clear for any reasonable person to see. While schools used to adopt this doctrine in Michigan, that is no longer the case.
The Michigan Supreme Court has ruled that the open and obvious doctrine is a matter of comparative negligence rather than all or nothing. Specifically, Michigan bars slip-and-fall victims from collecting damages if they are more than 50% at fault for the fall. Because this requirement necessitates the input of a jury to determine how much fault is applied to any specific case considering factors like visibility, whether the victim was a trespasser, etc., it gives an injured person more opportunities to argue that their accident was not their own fault. 
Sustained Personal Injury Due To Somone's Negligence?
Win Compensation and KEEP MORE Money with Matz
What is the Average Slip-and-Fall Settlement in Michigan?
The average settlement for slip-and-fall cases in Michigan varies based on the details of the case, but it is generally between $10,000 and $50,000. Some particularly serious injuries from falls can warrant damages upward of $1 million. Note that in a personal injury case, there is no limit to how much you can sue for in the state of Michigan.
How Do I File a Slip-and-Fall Lawsuit Against a Michigan School?
Filing a slip-and-fall lawsuit in Michigan against a school is a matter of following relatively simple steps:
Speak with a Michigan personal injury attorney.
Submit a written claim to the school in public school cases.
File a lawsuit with the court.
Note that the school has six months to respond to your premises liability claim if you intend to file a lawsuit. If they fail to respond, you are free to proceed with the filing.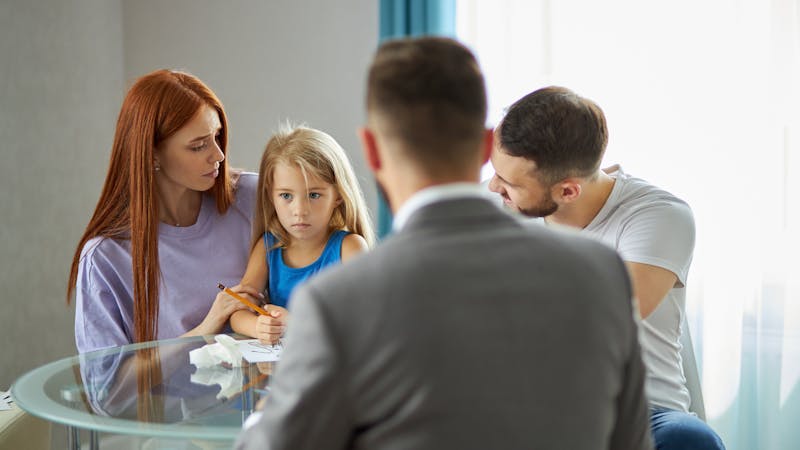 Why Our Clients Trust Matz Injury Law
Matz Injury Law is dedicated to an attorney-client relationship that protects both clients and the damages that they can be awarded by lowering our contingency fee. The average contingency fee is 33%, but our law firm only charges 22%, and you only have to pay if we win your premises liability case. If your case is not won, there is no fee.
Testimonial
"I cannot speak highly enough of Steve and his team! Everyone is so friendly and professional. Steve always kept me in the loop during the whole process and I tried to do the same. I love that Steve is such an honest person. He's not going to sugarcoat anything but he's also not rude about it either. Whenever I needed to talk to Steve he was always there and still always will be. I know I can always trust him and if I need anything he will help me out. I seriously couldn't have asked for a better lawyer to share this journey with. If I had to do it all over again I wouldn't change my lawyer and if I ever need a lawyer again he will always be my first choice." — Kristina K.
Secure Compensation for Your Child
If your child suffered a slip-and-fall in a Michigan school from hazardous conditions or a failure of the legal duty to keep children safe, you may be entitled to compensation. We can take care of the legal issues in Grand Rapids, Ann Arbor, Southfield, and beyond for you while you focus on your child's recovery. Call our phone number at 1-866-22Not33 or fill out our online contact form to schedule a free consultation and case evaluation.